Minions is a popular American 3D animated movie for kids featuring actress´s  Sandra Bullock and Jennifer Saunders and actors Jon Hamm, Michael Keaton and Steve Coogan. Minions is currently the second highest grossing animated move of all time, pulling in over $1.1 Billions US dollars worldwide, making it the 11th highest grossing movie of all time.
Minions are small yellow creatures that have been around since the beginning of time and their main reason to live is to serve the most despicable masters in the world. Minions love to serve human beings and after serving Napoleon which came to a disastrous end, they decided to start a new life and moved to a large cave in Antarctica where they became depressed and unmotivated not having a master to serve.
The movie follows three of the Minions, Kevin, Bob and Stuart who go on a long search for a new master to serve which takes them to Orlando where they meet Scarlet Overkill, the first female super-villain. Scarlet has a plan to steal the Queen of England´s crown, with the help of the three Minions, the adventure unfolds.
Minions is a fun animated movie and although based for children, adults will appreciate the comedic humour, fine graphics and detail to the locations within the movie. To celebrate this fantastic movie, below you will find 10 of the best Minions wallpapers to use as you wish.
Minions with Muscles
Minions Funny
Minion Hitman
Group of Minions
I´m with Stupid
Golf Minion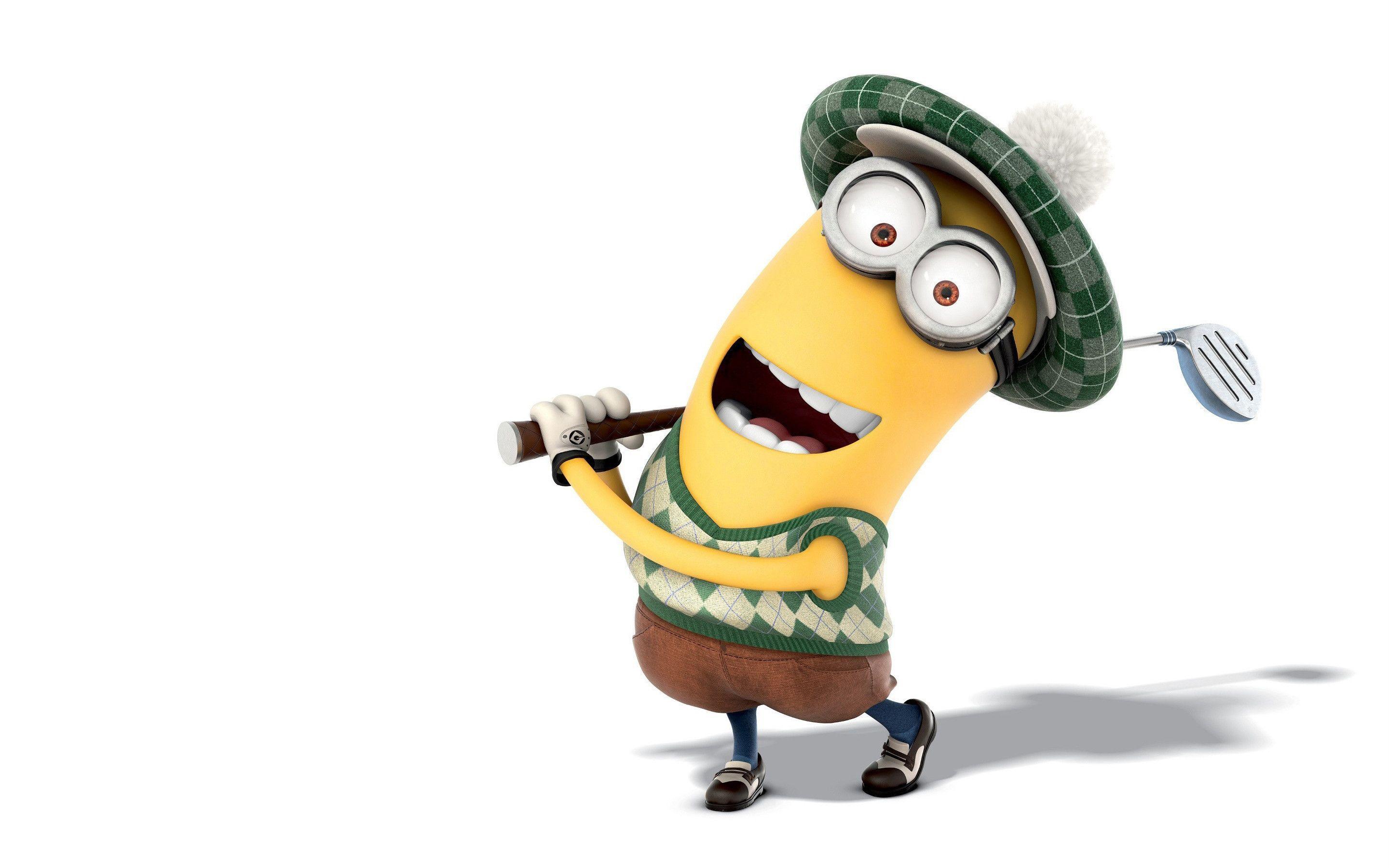 A Clockwork Banana
Minions Dancing
Minion Maid
Minion Bananas
So there you go, 10 of the very best Minion wallpapers that you can visit each site by clicking or tapping each image to download and use the wallpapers as you wish.